Sly Granny
Sly storys creates conceptual spaces around real-life narratives. Sly Granny is set in a grandmother's ancestral house that's been re-created into a concept restaurant bar with mid-20th century design accents and quirky arts and artefacts. The place takes cue from Granny's adventures and her offbeat opinions on life. Cited as a "non-restaurant space" this is a multi-faceted communal space that seeks to immerse the customer through atmospheric interiors, music and a specially curated F&B menu.
We created 8 mixology booklets with recipes for cocktails based around one key theme or ingredient. There was one focused on gin as an ingredient, one using communist imagery featuring a variety of punch recipes, one based on Christmas-themed drinks, one with Granny's favourite ingredient – pineapple etc. These also included a flavour map for each cocktail, which used different parameters like spicy, potent, sweet, bitter to explain the overall taste of the drink.
We also designed a curiosity book, which was essentially meant to be Granny's personal journal cataloguing her everyday thoughts, newspaper clippings about her life, excerpts from her personal correspondence. Collage and engaging typography come together to create an insightful picture about a life spent flouting convention and having a ball.
Quirky giveaways that include a flask and money for candy.
Impressions from granny's curiosity book.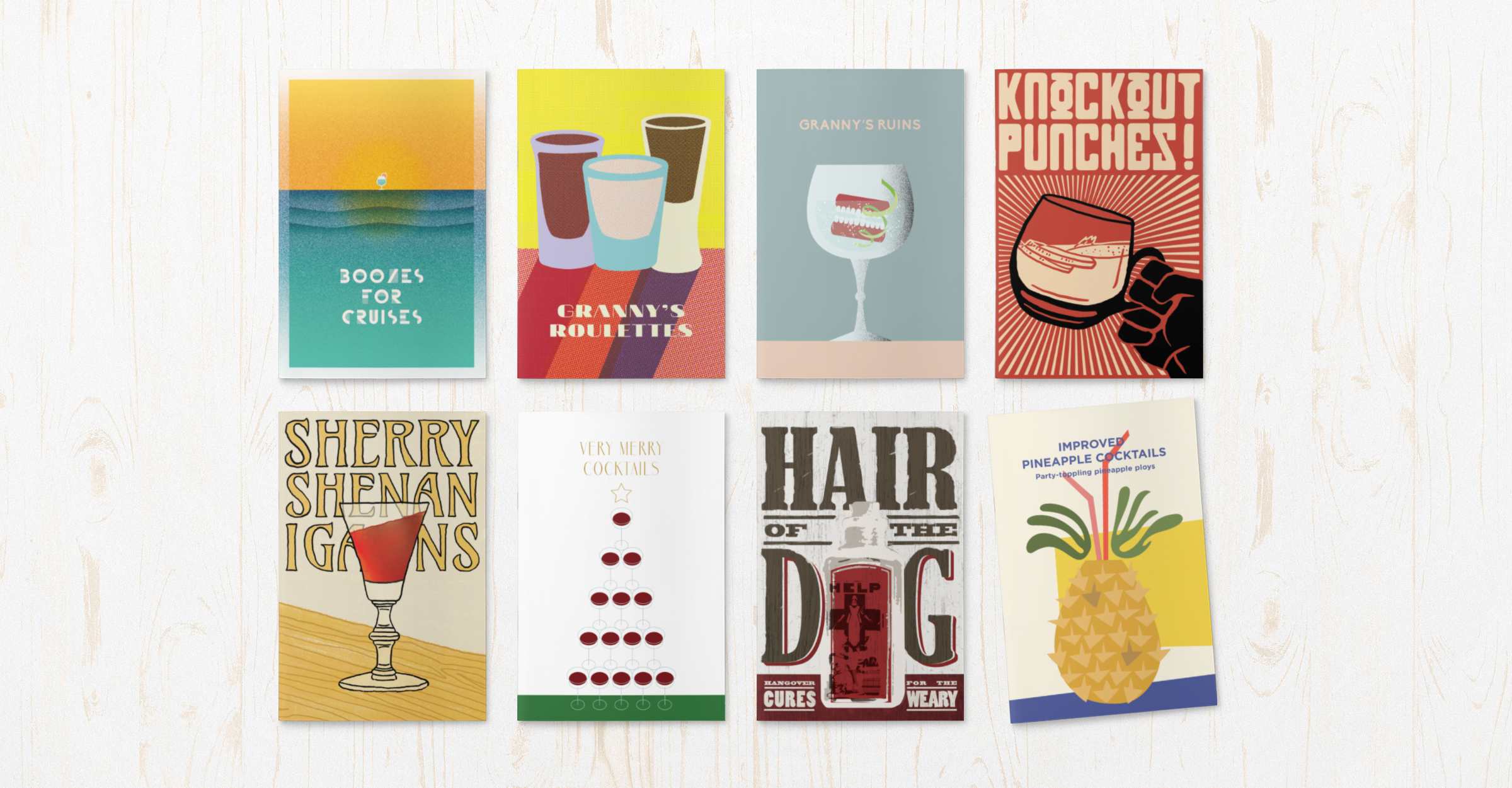 A collection of cocktail recipe booklets on granny's favourite themes with illustrations using style cues from granny's favourite artists.